---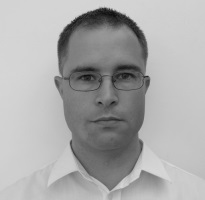 Address
Geoinformatics, KTH
Teknikringen 10A
114 28 Stockholm

Room: 308
Phone: +46 8-790 70 21
Fax: +46 8-790 85 80
Email: gyozo.gidofalvi(a)abe.kth.se

---
"The sciences do not try to explain, they hardly
even try to interpret, they mainly make models.
By a model is meant a mathematical construct
which... describe observed phenomena. The
justification of such a mathematical construct
is solely and precisely that it is expected to
work." - John von Neumann
---
I am an Associate Professor at the Geodesy and Geoinformatics Division at the Department for Urban Planning and Environment at the Royal Institute of Technology (KTH) in Stockholm, Sweden. My main research interests include spatio-temporal data mining and analysis, Location-Based Services (LBS), locations privacy, Intelligent Transportation Systems (ITS), and related GIS areas such as web and mobile GIS and spatial databases. Previously, I have been a Postdoctoral Fellow at the Uppsala Database Laboratory (UDBL) at the Department of Information Technology, Uppsala University, where I was involved in the iStreams project, where my task was to develop methods and tools for analyzing and mining high-volume industrial data streams. During my industrial Ph.D. study at Geomatic a/s and Aalborg University, I have been focusing on developing Spatio-Temporal Data Mining Methods for Location-Based Services. During my M.Sc. study at the University of California, San Diego, I have been mainly focusing on financial text mining, but I also have had some experience in connectionist learning methods, genetic algorithms, statistical learning methods, and computer vision. For more information please refer to my CV.

---
Spatio-temporal Data Mining for Location-based Services
(Industrial Ph.D. study at Geomatic a/s and Aalborg University, Denmark)
Abstract: Recent advances in communication and information technology, such as the increasing accuracy of GPS technology and the miniaturization of wireless communication devices pave the road for Location-Based Services (LBS). To achieve high quality for such services, data mining techniques are suggested for the analysis of the huge amount of data collected from location-aware mobile devices. Since the two most important attributes of the data collected is time and location, the objective of this study is to develop spatio-temporal data mining techniques to extract interesting knowledge for LBS. The company Geomatic-employer of the candidate-presently works with advanced data mining techniques on geo-statistical data, and foresees highly promising business opportunities in LBS.

Final thesis: short abstract and full version.

---
A. C. Prelipcean, G. Gidófalvi, and Y. O. Susilo. A series of three case studies on the semi-automation of activity travel diary generation using smarpthones. Accepted to TRB 2017 for presentation.
A. C. Prelipcean, G. Gidófalvi, and Y. O. Susilo. MEILI: an activity travel diary collection, annotation and automation system. Submitted to Journal of Transport Geography.
A. C. Prelipcean, G. Gidófalvi, and Y. O. Susilo. Transportation mode detection – an in-depth review of applicability and reliability, Transport Reviews, October 2016. 24p., (DOI: 10.1080/01441647.2016.1246489) PDF
Y. O. Susilo, A. C. Prelipcean, G. Gidófalvi, A. Allström, I. Kristoffersson, and J. Widell. Lessons from a trial of MEILI, a smartphone based semi-automatic activity-travel diary collector, in Stockholm city, Sweden. In Proc. of World Conference on Transport Research - WCTR 2016, 2016.
C. Yang and G. Gidófalvi. Interactive Visual Exploration of Most Likely Movements. In Proc. of Visually-supported Computational Movement Analysis (VCMA 2016), 7p. 2016. PDF and PPT
A. C. Prelipcean, G. Gidófalvi, and Y. O. Susilo. Measures of transport mode segmentation of trajectories. International Journal of Geographical Information Science, January 2016, 21p., (DOI: 10.1080/13658816.2015.1137297 PDF
G. Gidófalvi and Can Yang. Scalable Detection of Traffic Congestion from Massive Floating Car Data Streams. In Proc. of ACM SIGSPATIAL UrbanGIS 2015, 8p., 2015. PDF and PPT
G. Gidófalvi. Scalable Selective Traffic Congestion Notification. In Proc. of ACM SIGSPATIAL MobiGIS 2015, 10p., 2015. PDF and PPT
A. C. Prelipcean, G. Gidófalvi, and Y. O. Susilo. Comparative Framework for Activity-Travel Diary Collection Systems. In Proc. of Models and Technologies for Intelligent Transportation Systems (MT-ITS), pp. 251-258, 2015. PPT
A. C. Prelipcean, G. Gidófalvi, and Y. O. Susilo. Mobility Collector. Journal of Location Based Services 8(4):229-255, 2014. PDF
A. Bachmann, C. Borgelt, and G. Gidófalvi. Incremental Frequent Route Based Trajectory Prediction. In Proc of. ACM SIGSPATIAL IWCTS, pp. 49-54, 2013. PDF and PPT
Z. Yuan, Y. Jiang, and G. Gidófalvi. Geographical and Temporal Similarity Measurement on Location-based Social Networks. In Proc of. ACM SIGSPATIAL MobiGIS, pp. 30-34, 2013. PDF and PPT
A. C. Prelipcean and G. Gidófalvi. Mobility Collector: Battery Conscious Mobile Tracking. Mobile Ghent'13, 2013. PDF and PPT
R. Zhu and G. Gidófalvi. GPS-based Crowd Sourced Intelligent Traffic Information Hub. In Proc. of the 26th International Cartographic Conference, pp. 669-670, 2013. PDF
A. Sidahmed and G. Gidófalvi. A MapReduce-Based Multiple Flow Direction Runoff Simulation. In Proc. of GeoComputation 2013. PDF
G. Gidófalvi and Fang Dong. When And Where Next: Individual Mobility Prediction. In Proc. of ACM SIGSPATIAL MobiGIS 2012, pp. 1-8, ACM, 2012. PDF and PPT
G. Gidófalvi, M. Kaul, C. Borgelt, and T. Bach Pedersen. Frequent Route Based Continuous Moving Object Location- and Density Prediction on Road Networks. In Proc. of ACM SIGSPATIAL GIS'11, pp. 381-384, ACM, 2011. PDF, PPTX, poster in PPTX and in PDF
G. Gidófalvi and E. Saqib. Using Trajectories of Moving Objects in Traffic Prediction and Management. In Proc. of the Workshop on Movement Pattern Analysis. GIScience'10, 6p., 2010. PDF
G. Gidófalvi and E. Saqib. Developing a Benchmark for Using Trajectories of Moving Objects in Traffic Prediction and Management. In Proc. of the Workshop on Movement Pattern Analysis. GIScience'10, 2p, 2010. PDF and PPT
G. Gidófalvi and E. Saqib. From Trajectories of Moving Objects to Route-Based Traffic Prediction and Management. In Proc. of the Workshop on Movement Pattern Analysis. GIScience'10, 4p, 2010. PDF and PPT
G. Gidófalvi. A Mobile Consumer Analysis Platform. In Proc. of the Workshop on Innovation in Movement Behaviour Analysis. 7th International Conference on Methods and Techniques in Behavioral Research, 2p, 2010. PDF
G. Gidófalvi and C. Moran. Estimating Traffic Performance in Road Networks from Anonymized GPS Vehicle Probes. In Proc. of the Workshop on Movement Research: Are you in the flow? The 13th AGILE International Conference on Geographic Information Science, 2p, 2010. PDF
G. Gidófalvi, X. Huang, and T. Bach Pedersen. Probabilistic Grid-Based Approaches for Privacy Preserving Data Mining on Moving Object Trajectories. In Privacy-Aware Knowledge Discovery: Novel Applications and New Techniques, 29p, CRC PRESS, 2010.
G. Gidófalvi and T. Bach Pedersen. Mining Long Sharable Patterns in Trajectories of Moving Objects. Geoinformatica 13(1):27-55, 2009. PDF
G. Gidófalvi, G. Herenyi, and T. Bach Pedersen. Instant Social Ride-Sharing. In Proc. of ITS World, 8p, Transportation Society of America, 2008. PDF, large PPT with demo, and smaller PPT without demo
G. Gidófalvi, X. Huang, and T. Bach Pedersen. Privacy-Preserving Trajectory Collection. In Proc. of ACM-GIS, pp. 387-390, ACM, 2008. PDF, PPT, poster in PPT and in PDF
E. B. Cleff and G. Gidófalvi. Legal Aspects of a Location-Based Mobile Advertising Platform. In the International Journal of Intellectual Property Management (IJIPM) 2(3):261-275, Springer, 2008.
G. Gidófalvi, and T. Bach Pedersen, T. Risch, and E. Zeitler. Highly Scalable Trip Grouping for Large-Scale Collective Transportation Systems. In Proc. of EDBT, pp. 678-689, ACM Press, 2008. PDF and PPT
G. Gidófalvi, H. R. Larsen, and T. Bach Pedersen. Estimating the Capacity of the Location-Based Advertising Channel. International Journal of Mobile Communications (IJMC) 6(3):357-375, Inderscience Publishers, 2008. PDF
G. Gidófalvi, H. R. Larsen, and T. Bach Pedersen. Estimating the Capacity of the Location-Based Advertising Channel. In Proc. of ICMB, 8p, IEEE Computer Society, 2007. PDF and PPT
G. Gidófalvi and T. Bach Pedersen. Cab-Sharing: An Effective, Door-to-Door, On-Demand Transportation System. In Proc. of ITS Europe, 8p, ERTICO, 2007. PDF and PPT
G. Gidófalvi, X. Huang, and T. Bach Pedersen. Privacy-Preserving Data Mining on Moving Object Trajectories. In Proc. of MDM, pp. 60-68, IEEE Computer Society, 2007. PDF and PPT
G. Gidófalvi and T. Bach Pedersen. ST-ACTS: A Spatio-Temporal Activity Simulator. In Proc. of ACM-GIS, pp. 155-162, ACM, 2006. PDF, PPT, and code
G. Gidófalvi and T. Bach Pedersen. Mining Long Sharable Patterns in Trajectories of Moving Objects. In Proc. of STDBM, pp. 49-58, CEUR-WS, 2006. PDF, PPT, poster as PPT, and poster as PDF
G. Gidófalvi and T. Bach Pedersen. Spatio-temporal Rule Mining: Issues and Techniques. In Proc. of DaWaK, pp. 275-284, Springer, 2005. PDF and PPT
G. Gidófalvi and C. Elkan. Using News Articles to Predict Stock Price Movements. Technical Report, Department of Computer Science and Engineering, University of California, San Diego, 2003. PDF
G. Gidófalvi and B. Zadrozny. Feature Selection for Class Probability Estimation. 2002. PDF
G. Gidófalvi. Using News Articles to Predict Stock Price Movements. 2001. PDF
---