<![if !vml]>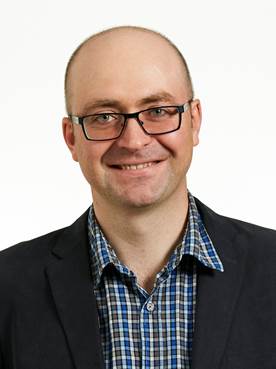 <![endif]>Sarunas Girdzijauskas
Email: sarunasg@kth.se
Phone: +46 8 790 41 75
I'm an associate professor at the Software and Computer System (SCS) division, School of Electrical Engineering and Computer Science (EECS) of the Royal Institute of Technology (KTH), Sweden as well as a senior researcher at RISE-SICS. Before joining SCS I was an assistant professor at the Network and Systems Engineering department (2012-2016). I got my PhD from Ecole Polytechnique Fédérale de Lausanne (EPFL) in March 2009. My research focuses on Information Network Analytics, Decentralized Machine Learning, Data Mining, distributed systems & P2P overlays and recently on Blockchain technologies. I was the coordinator of "iSocial", Marie Curie ITN project on decentralized online social networks (2012-2017) as well as Activity Leader of a number of EIT Digital Innovation Activities (in 2014, 2016, 2017 and 2018). From 2016 to 2019 I was running annual EIT Digital Summer School on Big Data Analytics.
I am currently the coordinator of H2020 Marie Curie European Training Network "RAIS" (14 Phd fellows, 13 partner organisations from Europe and USA).
I am also serving as Program Director for the doctoral program "Information and Communication Technology" at EECS.
Short Bio
I got my B.Sc. (2000) and M.Sc. (2002) in Informatics from Kaunas University of Technology, Lithuania. In 2003 I finished the Doctoral School in Computer and Communication Sciences, Ecole Polytechnique Fédérale de Lausanne (EPFL), Switzerland and joined the Distributed Information Systems Lab (LSIR) as a research assistant. In 2005 I enrolled to the PhD studies, supervised by prof. Karl Aberer. I got my Ph.D. from EPFL in March 2009 (thesis pdf). In September 2016, I was appointed as a Docent in Computer Science at KTH (docent seminar slides).
Current Phd Students

Postdocs

Graduated PhD students

Past Postdocs

Visiting Graduate Students

Visiting Postdocs

Recent Publications