Social Event
CySeP dinner, Tuesday June 20, 2017, 19:00-23:00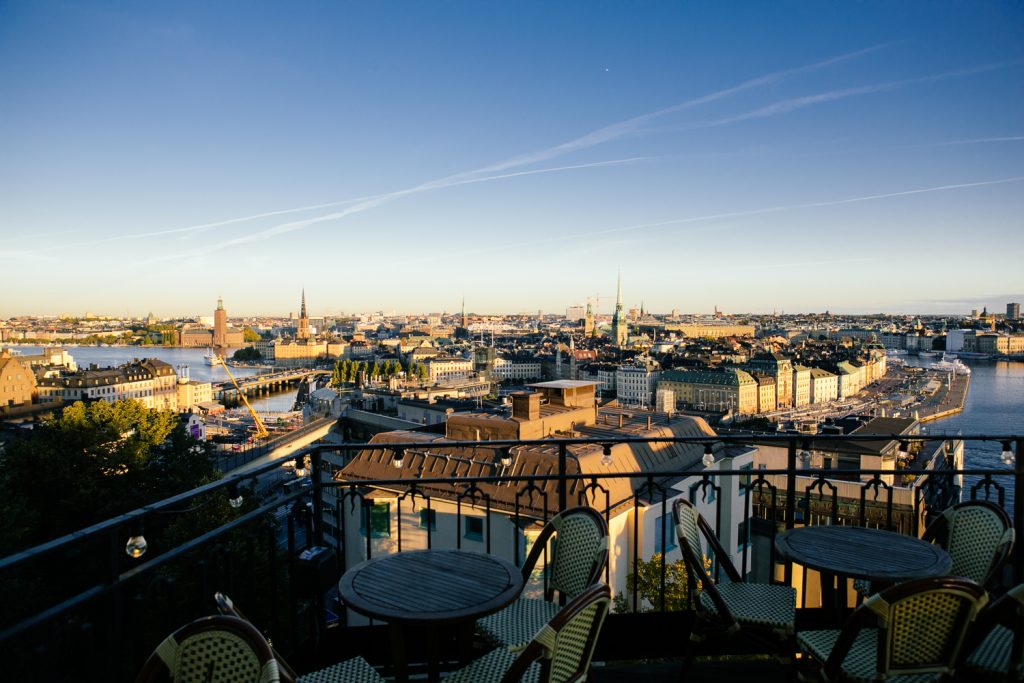 The dinner will take place at the Södra Teatern Mosebacke torg 1-3, 116 46 Stockholm, Stockholm, Sweden. Please see the map below - it is easily accessible, a short walk from the Slussen subway station.

The venue provides spaces for multiple uses - we will have private access to their "Champagnebaren" and its patio with a nice view of the city (photo right above).

A welcome drink, a three-course meal, with drinks and beverages are included.

The cost for the dinner is 1000 SEK per person and it is not included in the event registration.

Menu information will be available ASAP.

If you have any dietary requirements, e.g,. due to allergies, please email Fredrik Sjöberg fgsjob@kth.se .
Dinner location (map)
-->