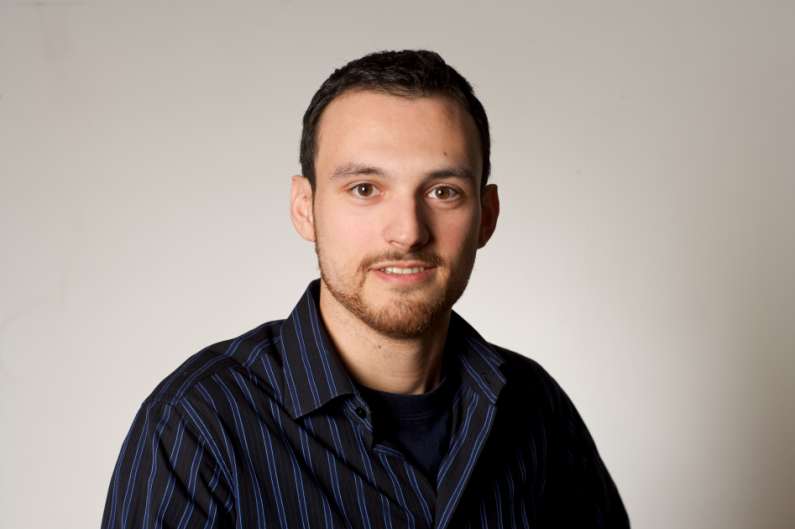 Bruno Benedetti
Theorems are just
a cover story. What we really aim for, is good coffee.













I recently moved to FU Berlin. Please consult my new webpage.






ETAM 2013:
Etna Triangulations and Algebra Meeting
Hotel Excelsior, in Catania, Sicily, from Febr. 20 to Febr. 24, 2013.



CoMeTa 2013:
Combinatorial Methods in Topology & Algebra
Funded by INDAM. Organized with Emanuele Delucchi and Luca Moci at the 500-year old Palazzone di Cortona, Italy, from Sept. 9 to Sept. 13, 2013.


Selected participants.


post by Karim on Gil Kalai's blog, about our work on the Hirsch conjecture






Preprints:

Published:

On the History of Science:

Gli Archivi della Scienza. Genova, Erga, 2001, 576 pages (with A. Benedetti). This is a complete guide to all institutions, archives and museums of scientific relevance and interest in the Italian state.

L'Accademia delle Scienze di Berlino e la sua Biblioteca. Biblioteche Oggi 26 (2008), 41-47. This is an article about the Prussian Academy of Sciences, founded by Leibniz in 1700, and its precious library. The article was published by a librarianship magazine.
latest talks given

job application material
teaching & personal
Seminario di Algebra,
U. Bologna, November 27, 2012.
curriculum vitae (Nov. 2012)

Travel schedule (tentative):

Dec. 6--8, 2012: Aurora Borealis conference, Abisko
Dec. 16--22, 2012: first SFB/TR109 workshop in Obergurgl, Austria

Boston College Topology Seminar,
Boston, October 25, 2012.
publications list with abstracts (March 2012)


AMS Sectional Meeting,
New Orleans, October 13, 2012.
A copy of my PhD thesis and diploma.
UW Combinatorics Seminar,
Seattle, October 10, 2012.
References:
KTH Combinatorics Seminar (on wednesdays),
room 3733, KTH math department, 10:15 am
NAU Math Colloquium,
Flagstaff, Arizona, October 8, 2012.
Mittag-Leffler Summer School 2012 ,
Organized with Alex Engström at the beautiful Institut Mittag-Leffler,
near Stockholm, from July 18 to August 1, 2012.
Selected participants.
UCD Geometry-Topology seminar,
Davis, California, October 2, 2012.
program (in Italian) for the course "Triangolazioni",
Univ. Genova, Italy, Nov. 21--28, 2011.
UCLA Combinatorics Seminar,
Los Angeles, Sept. 27, 2012.
press: interview to Tagesspiegel,
nov. 2011 (in German)
My Erdos number is 3, after Martin Aigner and Gunter Ziegler.
Favorite verses; favorite comic strip.