TERESA WENNBERG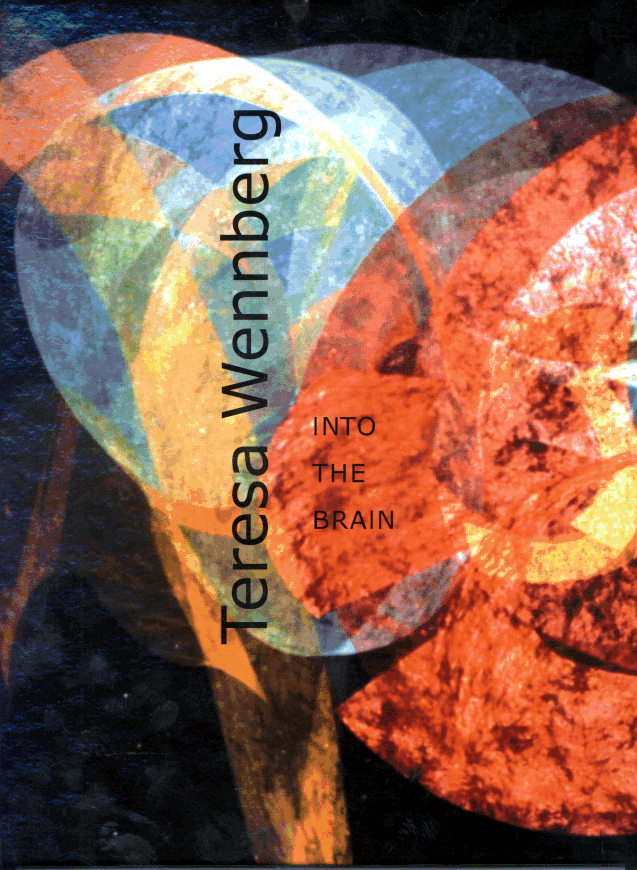 TERESA WENNBERG - INTO THE BRAIN
shows a selection from her digital production, from the video debut in Paris in 1978 to the
years at the Royal Institute of Technology/KTH in Stockholm experimenting with Virtual Reality.

Printed by Almlof publishing company Sweden.
Authors:
Roy Ascott
University of Wales
"SEEING DOUBLE" "
Derrick de Kerckhove
MacLuhan Center Toronto
"THE DIGITAL INTELLIGENCE"
Olle Granath
Former director of the Moderna Museet and the Nationalmuseum in Stockholm
"A CRACK IN THE CONSCIOUSNESS"
Martin Ingvar
MD Department of Cognitive Neurophysiology, Karolinska Institutet, Stockholm
"THE IMAGING BRAIN"
FRONT PAGE
All images and texts on this site are protected by copyright and may not be reproduced without permission.©TW