Welcome to Harold Shapiro's Homepage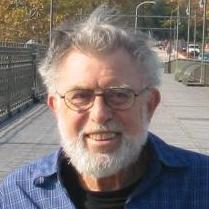 Hi, I am professor emeritus of mathematics at the Royal Institute of Technology in Stockholm, Sweden. My main research areas have been approximation theory, complex analysis, functional analysis, and partial differential equations. I am also interested in applications, and in the pedagogy of problem-solving

. Click here for a fuller account of my mathematical interests and for some personal reflections on mathematics from a recent after-dinner speech. For a brief vita click here. For a selection of my publications click here.

There is a lot of family background with photographs in the home page of my son Max.

You should see a menu on the left side of the screen - if not, please click here.

---
How to reach me:
Address: Department of Mathematics, KTH, 100 44 Stockholm
Visiting address: Lindstedtsv. 25
---
This page is maintained by Harold Shapiro, shapiro@math.kth.se,