Homepage of Patricio E. Valenzuela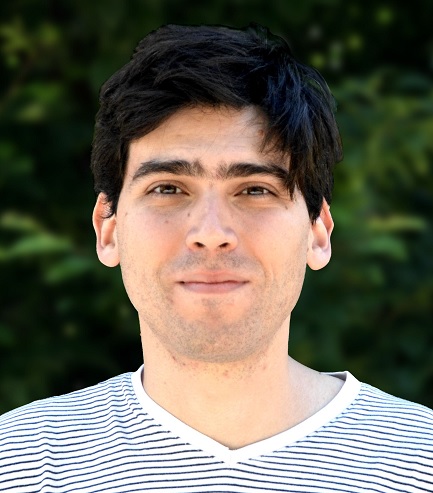 About me
I was born in Santiago, Chile in 1986. I obtained the Electronics Engineering title and M.S. degree in Electronics Engineering from the Universidad T&eacutecnica Federico Santa Mar&iacutea (UTFSM), Valpara&iacuteso, Chile in 2011, where I worked under the supervision of Professor Mario E. Salgado and Professor Eduardo I. Silva (who passed away in 2013). In 2012 I joined the Department of Automatic Control at KTH Royal Institute of Technology, Stockholm, Sweden, where I worked as Ph.D. student, under the supervision of Associate Professor Cristian R. Rojas and Professor H&aringkan Hjalmarsson. In February 2017 I obtained the Ph.D. degree in Electrical Engineering and I joined the research division at Scania CV AB, S&oumldert&aumllje, Sweden, where I work as Development Engineer.
My research interests include signal processing, Bayesian inference, system identification and control theory.
Since January 2012 I am happily married with Daniela and we have a beautiful daughter, Fernanda.
Contact information
Scania Technical Center
Scania CV AB
Granparksv&aumlgen 10
151 48 S&oumldert&aumllje
Sweden
Email: patricio [dot] valenzuela [at] scania [dot] com