European workshop on testbed based wireless research, Stockholm, November 19th, 2014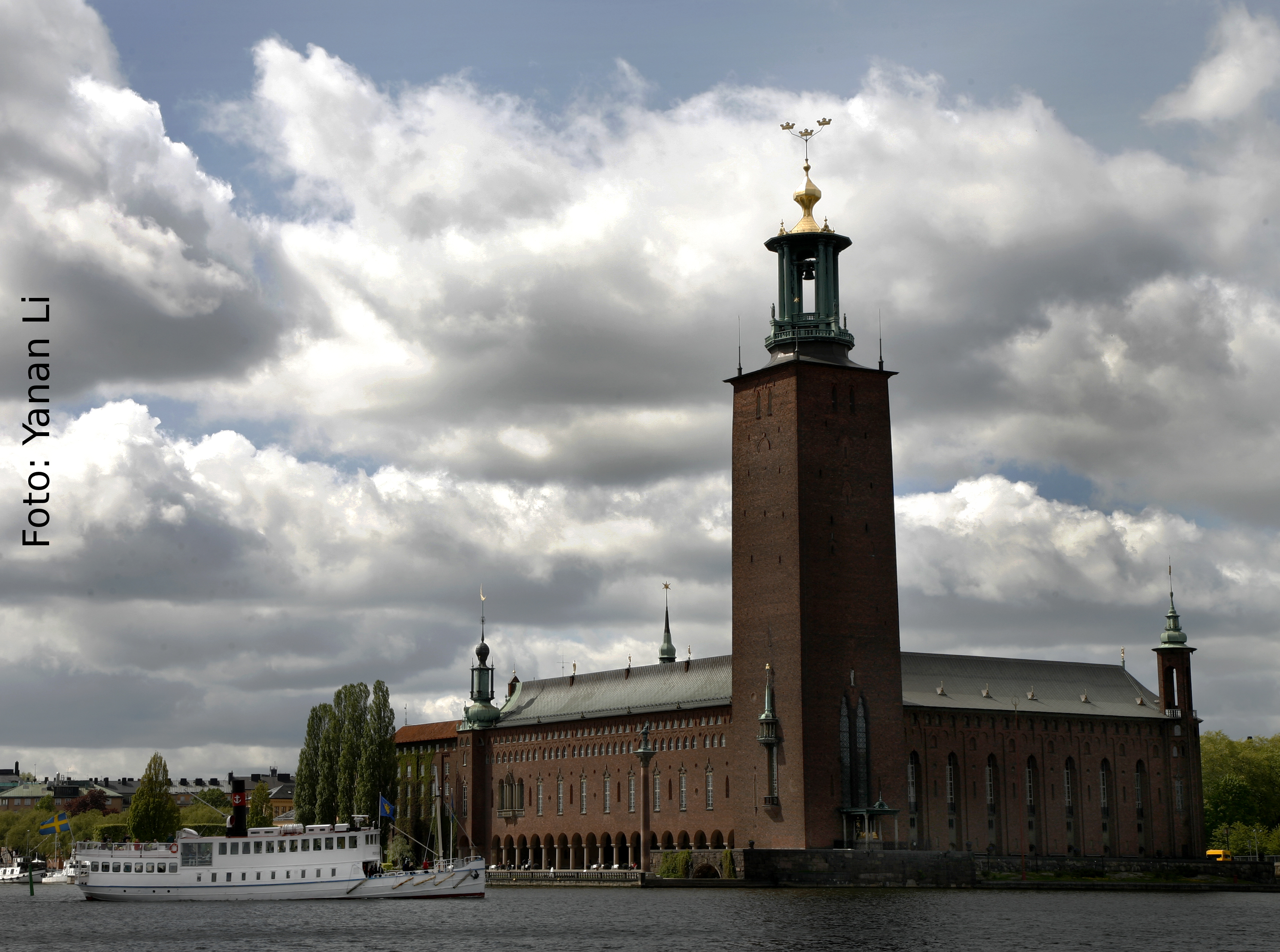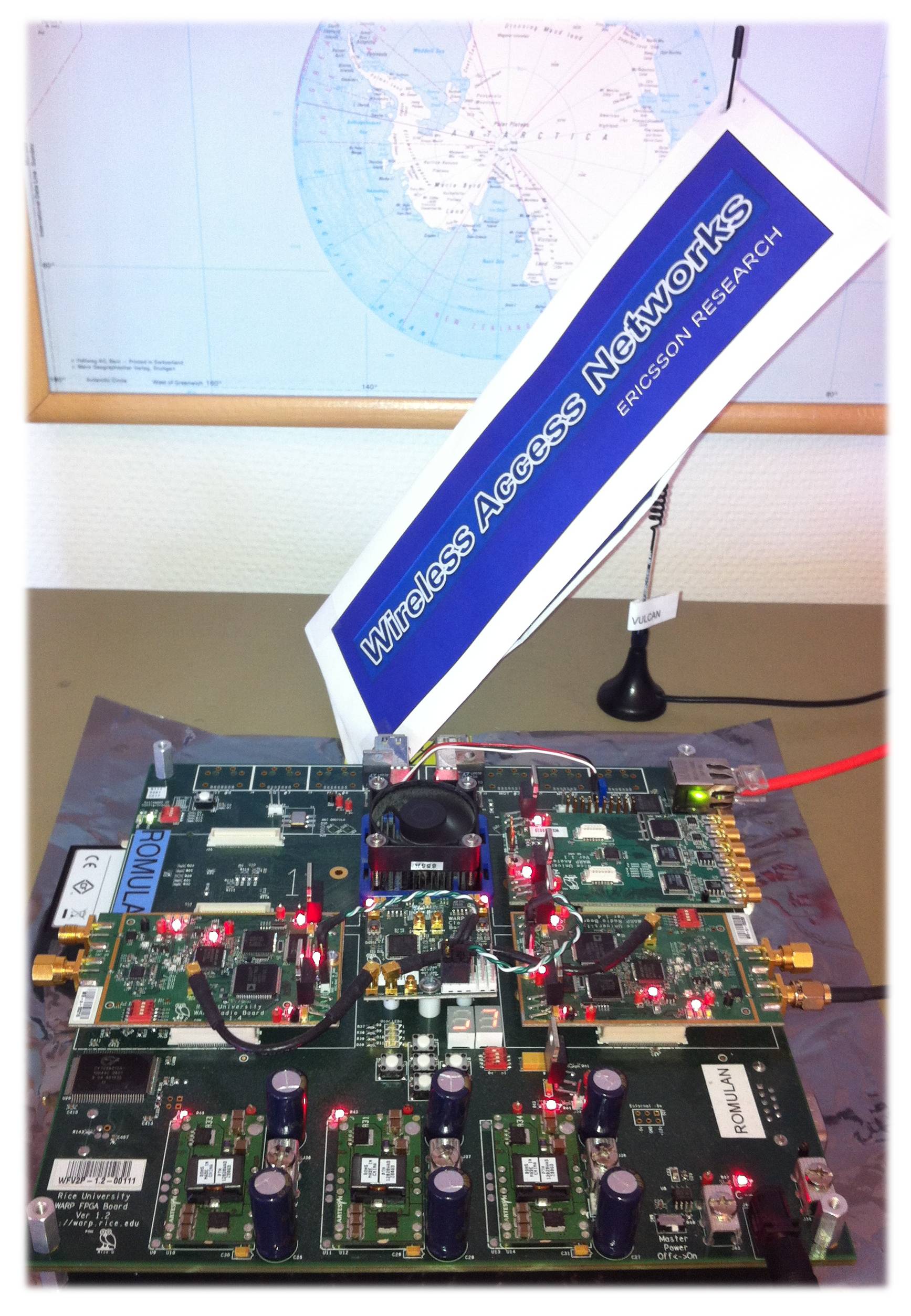 Following up on the succesful "scandinavian workshop on testbed based wireless research" of last year we are happy to announce the more ambitious first "European workshop on testbed based wireless research" which will also be held at the Royal Institute of Technology, KTH. The workshop invites leading wireless experimentalists to do live demonstrations, oral presentations and present posters at the workshop. The workshop provides means for presentation of novel research results at an early stage without formal paper submission, reviewing and a subsequent workshop proceeding. In addition there will also be a community meetings for National Instruments (for USRP users) and Mango Communications (for WARP users). These community meetings will enable researchers to get the latest news on their respective platforms and interact with experts on the two respective platforms. We would like to see your presentation and demo at the workshop! Areas of interest for the conference are (but not limited to) the following:


Physical layer design
Protocol design, not only limited to the medium access control layer Network optimization and management
Validation results, i.e. performance comparisons between theoretical and experimental work
Tools for experimental platforms (i.e. new libraries, novel hardware/software designs etc.)
Sponsors
The workshop is held withing the framework of the Access Linnaeus Centre , and the SSF sponsored RAMCOORAN project.
We acknowledge the support of Mango Communications and National Instruments .
Registration and Entrance Fee
The workshop is free of charge, i.e. we do not request a registration fee. However, participants need to register and we have only a limited number of seats.


Talks need to be registered with a title and an abstract by October 15th. We will collect them and decide on the slot assignments based on relevance to the workshop and novelty. Talks, which can not be integrated into the main program will be offered to contribute to the poster session instead. Abstracts for talks and demos should be limited to two pages in IEEE conference style format.
Pure participation requires a registration by November 1st. We ask for an indication which community meeting participants want to join.
Demos and poster contributions are accepted as they are proposed. Here, we request a registration also by November 1st with abstract.

Abstracts for talks and demos should be limited to two pages in IEEE conference style format. Register by emailing: per.zetterberg@ee.kth.se with subject "[EWT]" and wait for confirmation.

Preliminary Agenda
07:30-08:50
Set-up of demos and posters, registration, breakfast & coffee.
08:50-09:00
Welcome and short introduction.
Oral presentations (which has associated demos):
09.00-09.20 libLTE - A Library Facilitating Wireless Research, Experimentation and Prototyping of 3GPP LTE Systems , Ismael Gomez, Trinity College Ireland.
09.20-09.40 A practical power-control mechanism implementation for future wireless communications scenarios , Vicknesan Ayadurai, Ericsson Research.
09.40-10.00 Virtualization for Wireless Testbeds , Nicholas Kaminski, Trinity College Ireland
10:00-10:30 Coffee + Demos + Posters
10:30-12:30 Paralell community meetings National Instruments (USRP) and Mango Communications (WARP)
12:30-13:20 Lunch + Demos + Posters
Oral presentations
13.20-13.40 LuMaMi - A flexible testbed for massive MIMO , Ove Edfors , Lund University.
13.40-14.00 Implementation of a Time-Reversal MISO OFDM Test-Bed , Yvan Kokar, INSA of Rennes.
14.00-14.20 TD-LTE software radio testbed: illustration of BS controlled D2D communication , Kalle Ruttik, Aalto University.
14.20-14.40 Software Defined Transceiver for Underwater Communication , Martin Mackenberg, Lübeck University of Applied Sciences.
14.40-15.00 Improving Localization, Security, and Throughput in Next-Generation 802.11 Networks , Jie Xiong, University College London
15.00-15.20 A Code-transparent MAC Simulator for WARP , Andreas Schumacher, RWTH Aachen
15.20-15.40 Proof of concept of inter-cell interference rejection for 5G Small cells networks , Dereje A. Wassie, Aalborg University
15:40-16:00 Coffee + Demos + Posters
Oral presentations
16.00-16.20 WARP-based Experiments of Configurable Beamforming on Physical Layer Security , Yuanrui Zhang , Queen's University Belfast.
16.20-16.40 Precision of Pulse-Coupled Oscillator Synchronization on FPGA-Based Radios , Günther Brandner, University of Klagenfurt.
16.40-17.00 Embedded Calibration of Integrated RF Frontend Blocks , Jerzy Dabrowski, Linköping University
17.00-17.20 WARP2Android: A Flow-based Framework for increased Physical Layer Control Denny Stohr, TU Darmstadt
17.20-17.40 Test-Bed Implementation of Iterative Transceiver Design and Power Control for Wireless MIMO Interference Networks , Nima Moghadam, KTH
17.40-18.00 Adaptive Congestion Control in Cognitive Wireless Sensor Network , Hossein Shokri, KTH
Demos without oral presentation
A 60GHz MIMO Testbed. Per Zetterberg, KTH
Posters
Testbed based 60 GHz Research - Platforms, Challenges and Perspectives , Thomas Nitsche, Institute IMDEA Networks
Low cost channel sounding in the Aitik open pit mine with USRPs Rickard Nilsson and Jaap van de Beek, Luleå University of Technology.
18:30 Dinner
Accommodation
Here are some hotels close to KTH. Please check with the individual hotels for rates.
Venue
Main campus of KTH, Sing-sing building, Lindstedtsvägen 30 , Ground floor. GPS coordinates 59.348311, 18.074108.
Organizers
Program Committe

Linda Doyle, Trinity College Dublin
Patrick Murphy, Mango Communications
Leif Johansson, National Instruments
Matthias Hollick, TU Darmstadt
James Gross, KTH
Per Zetterberg, KTH